Burl and Walnut Desk
https://keithanewton.com/wp-content/uploads/2021/07/Burl-and-Black-Walnut-Desk-1024x576.jpg
1024
576
Keith Newton
https://secure.gravatar.com/avatar/cb0ed6b205499d9bb22ee07e6e3937e8?s=96&d=blank&r=g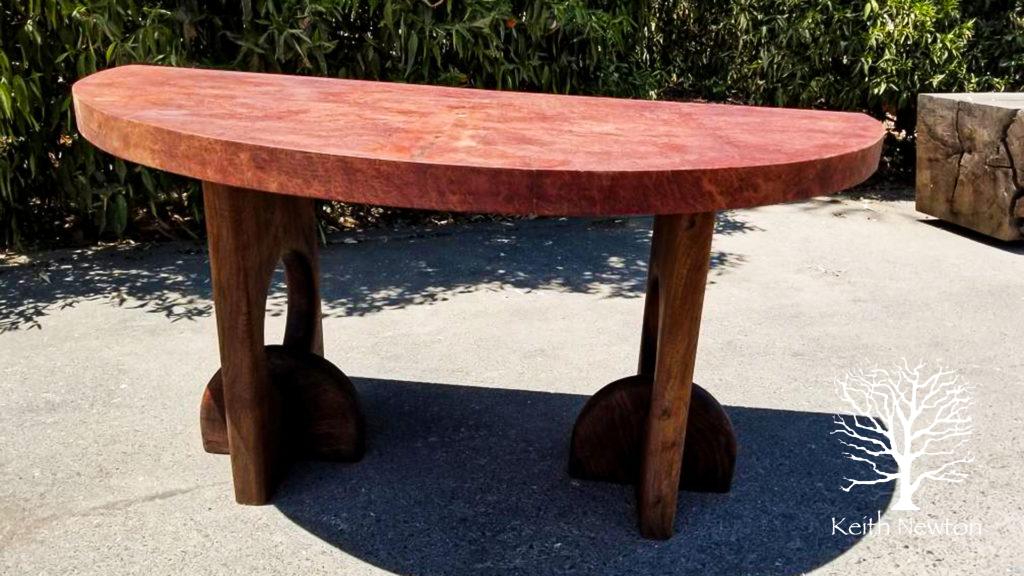 Burl and Walnut Desk
Redriver Eucalyptus Burl and Black Walnut.
I harvested that burl from where cal trans had plans to put a onramp. It took 11 hours and $1000 to dig it up once I got the ok from the officials 22 years ago.
Also, when my wife Erin and I were driving around, we spotted the burl. We stopped and covered it up with a tumbleweed so no one would get it before we could get approval to get it.