Brian's Table
https://keithanewton.com/wp-content/themes/engic/images/empty/thumbnail.jpg
150
150
Keith Newton
https://secure.gravatar.com/avatar/cb0ed6b205499d9bb22ee07e6e3937e8?s=96&d=blank&r=g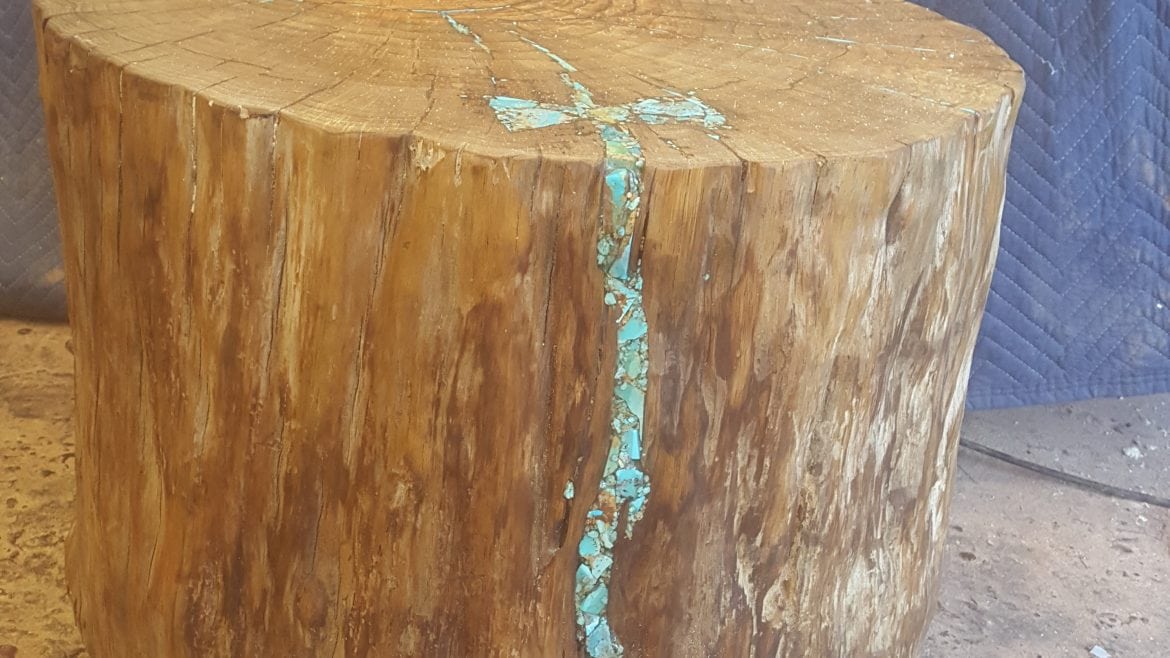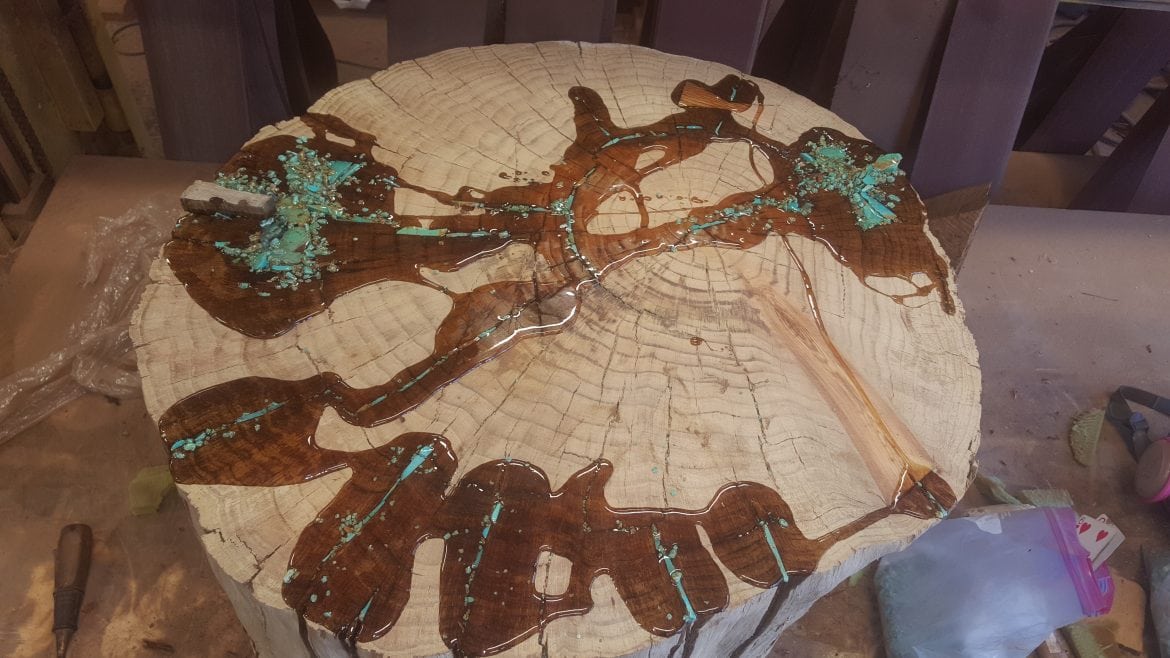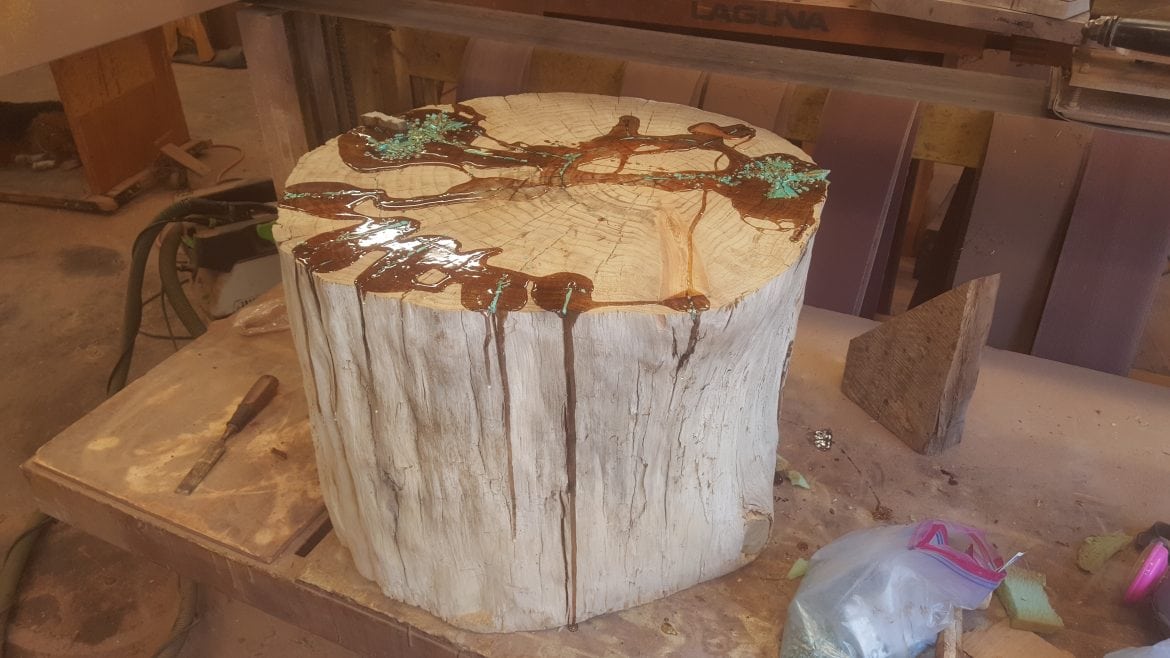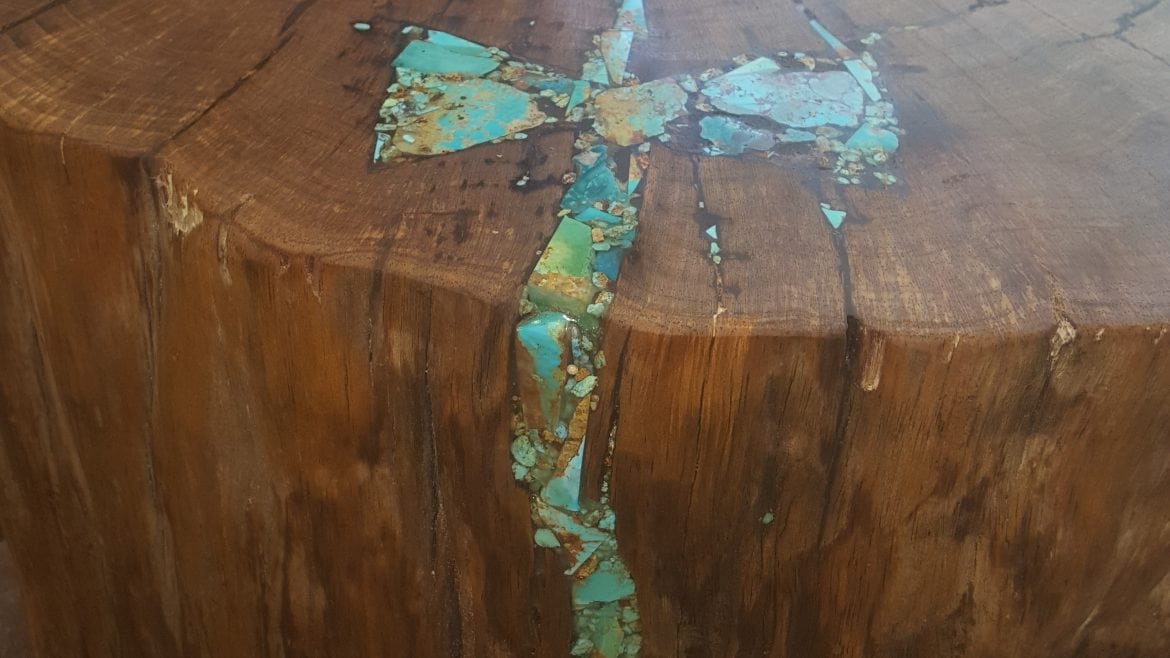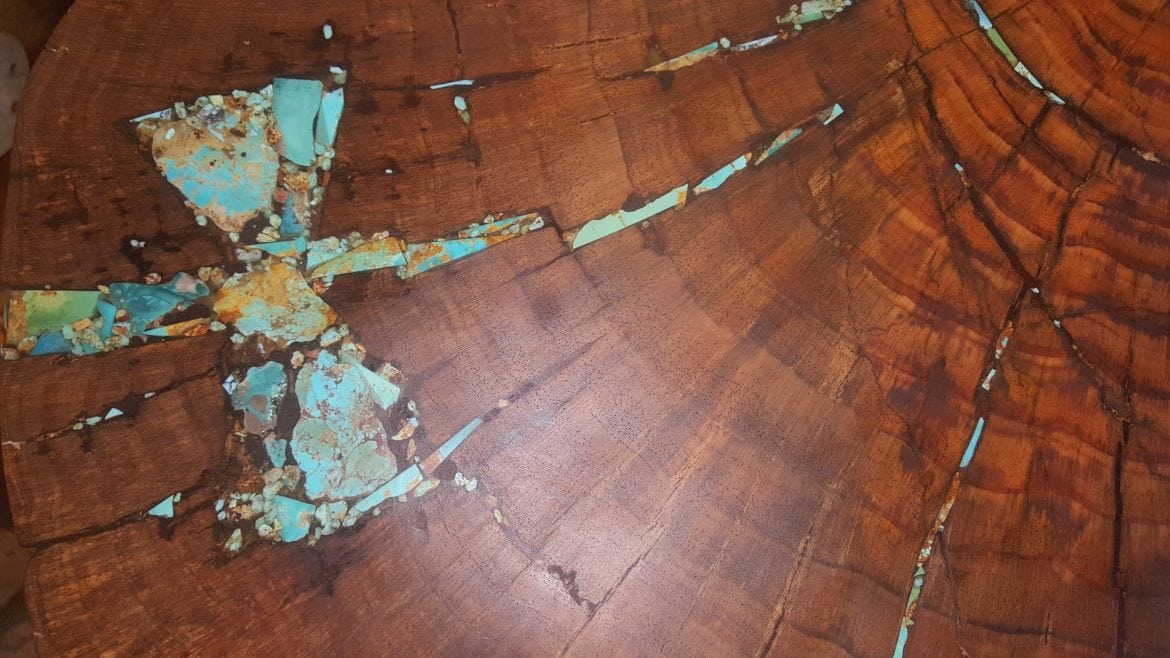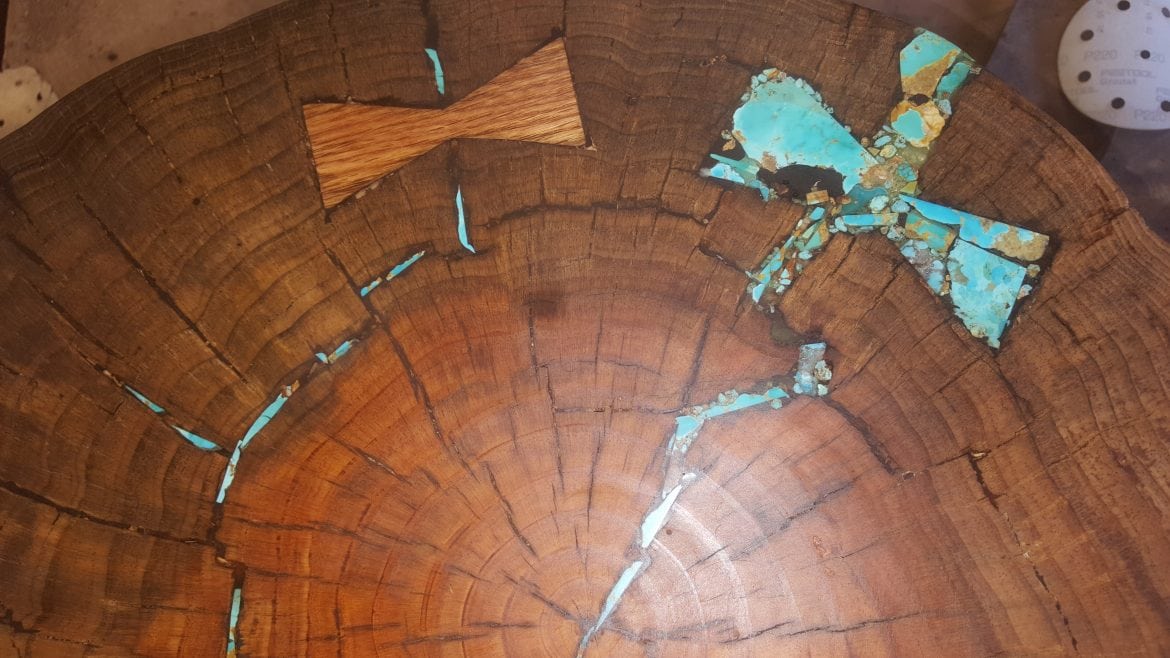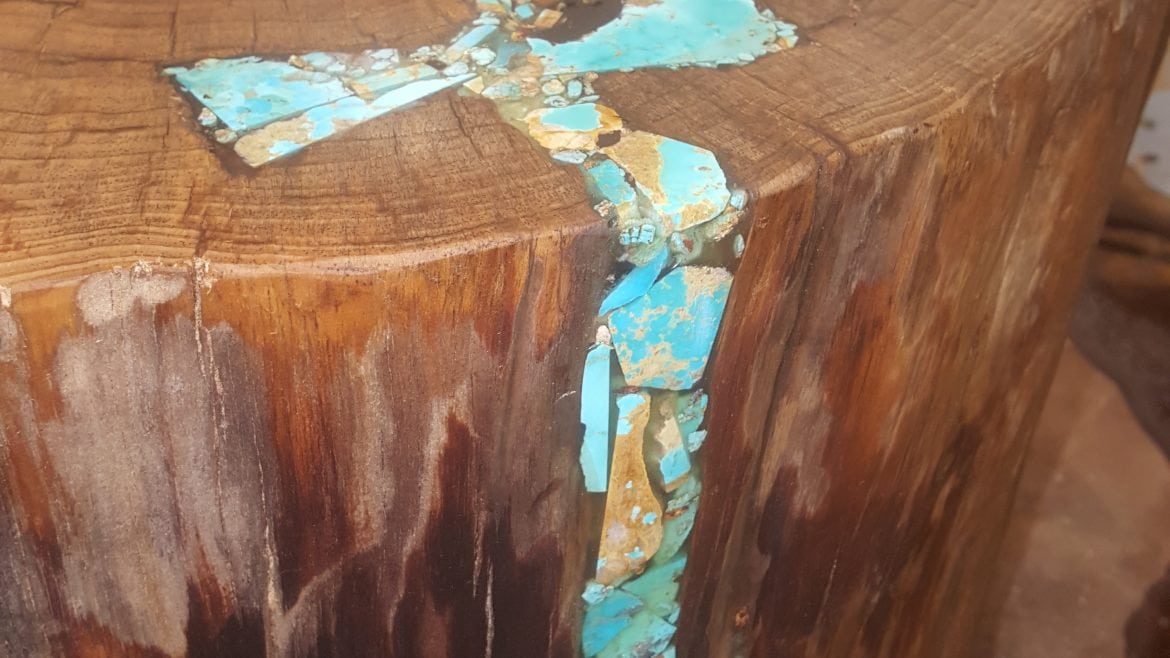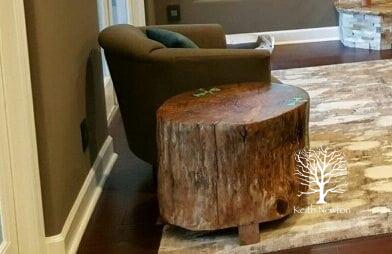 Brian's Table
One of my clients, many years ago, was at the beach with his wife. While looking at the tide, as it went out, he noticed a stump in the surf. It was flat on both sides and he thought it was almost the perfect height for an end table.
With the exuberance of youth, he was determined to get this stump. He rolled it up out of the surf and across the beach. Then he rolled it up over the sand dunes to his car and muscled it into his trunk. It sat in his home as an end table for many years. He always saw the potential in this stump and attempted some finish work and wood butterfly inlay.
After many years as an almost finished end table, he decided to bring this piece to me for a new look.
I filled all the cracks with turquoise as well as replacing the wooden butterfly with turquoise. I sanded and smoothed the stump and added small legs for a more polished look. I used tung oil varnish to finish the wood, which now feels as smooth as silk.
I loved making a new life for an old wood stump.