Kitchen Remodel
https://keithanewton.com/wp-content/themes/engic/images/empty/thumbnail.jpg
150
150
Keith Newton
https://secure.gravatar.com/avatar/cb0ed6b205499d9bb22ee07e6e3937e8?s=96&d=blank&r=g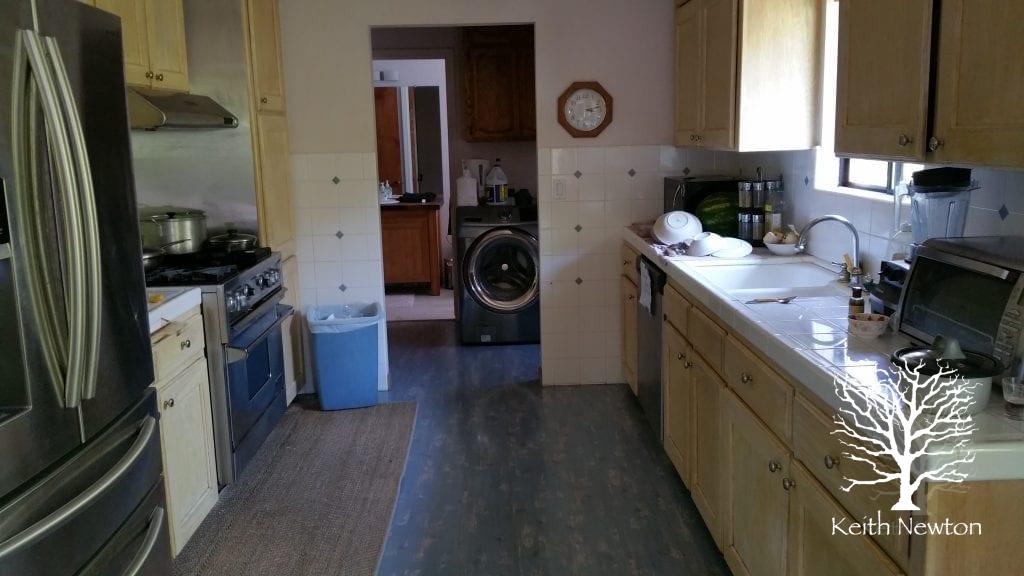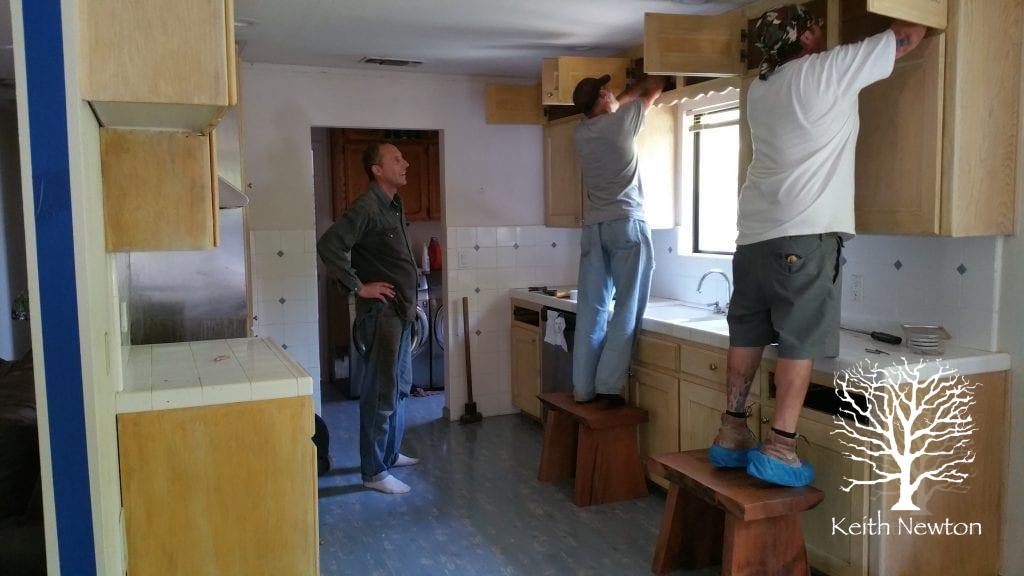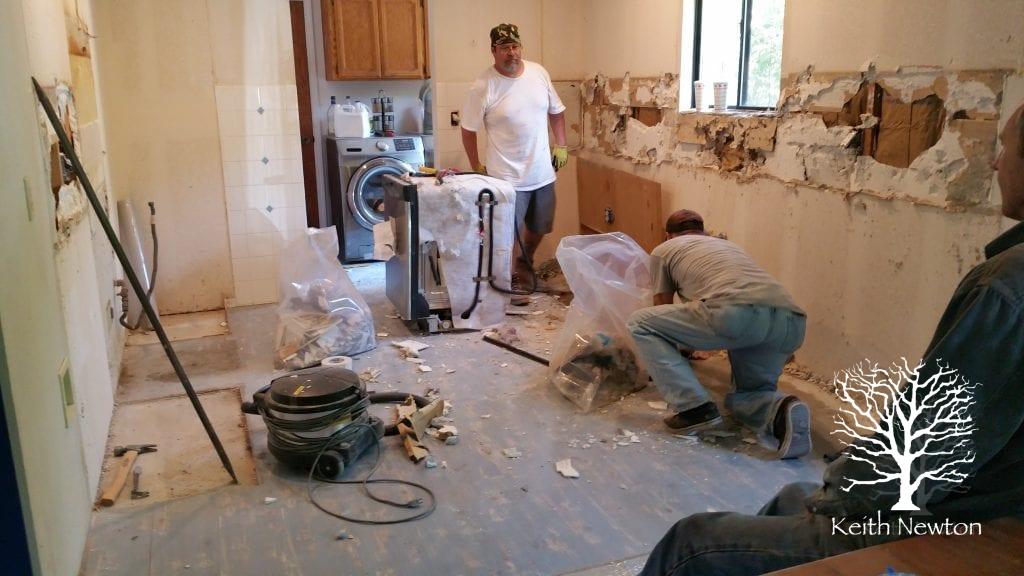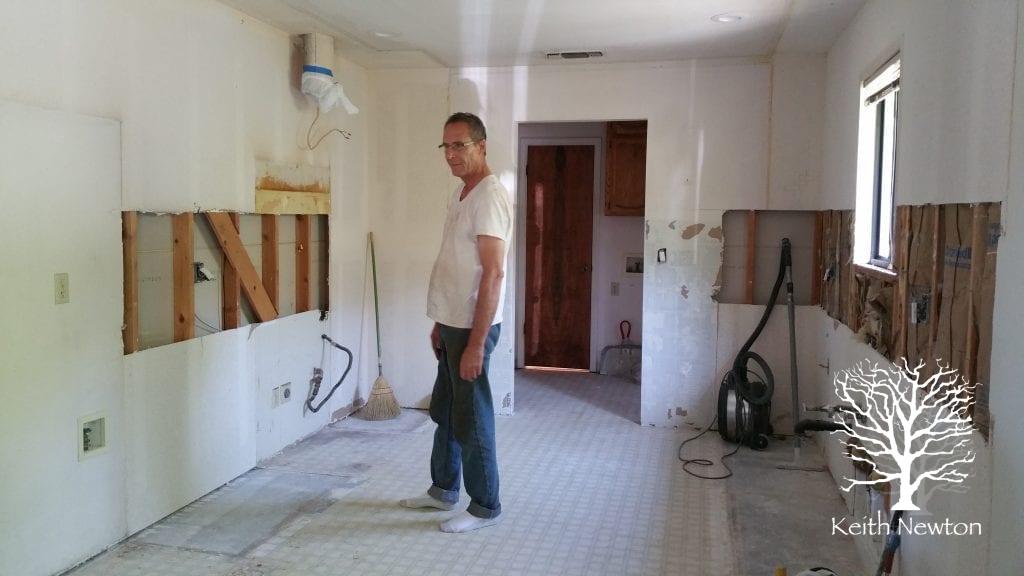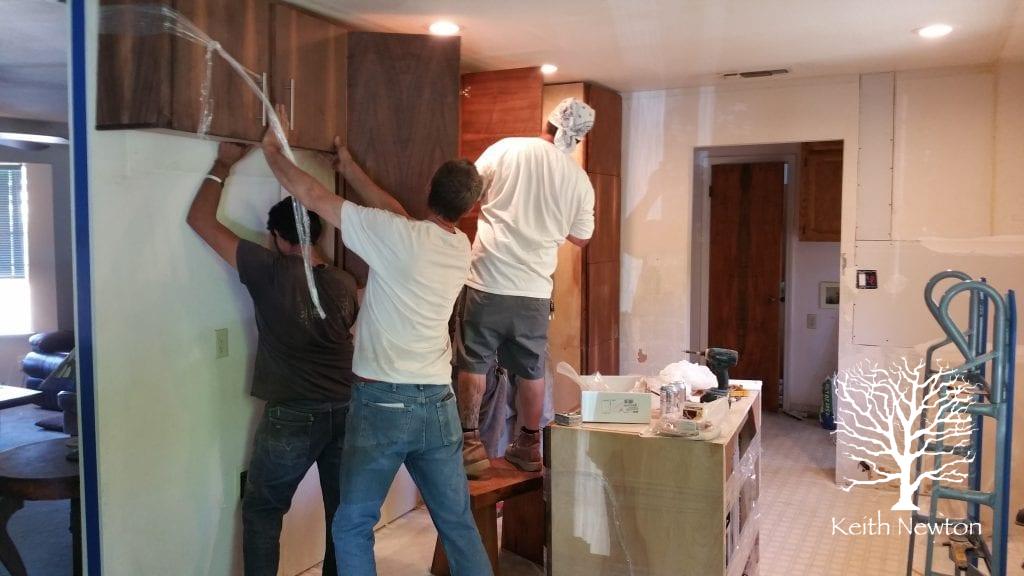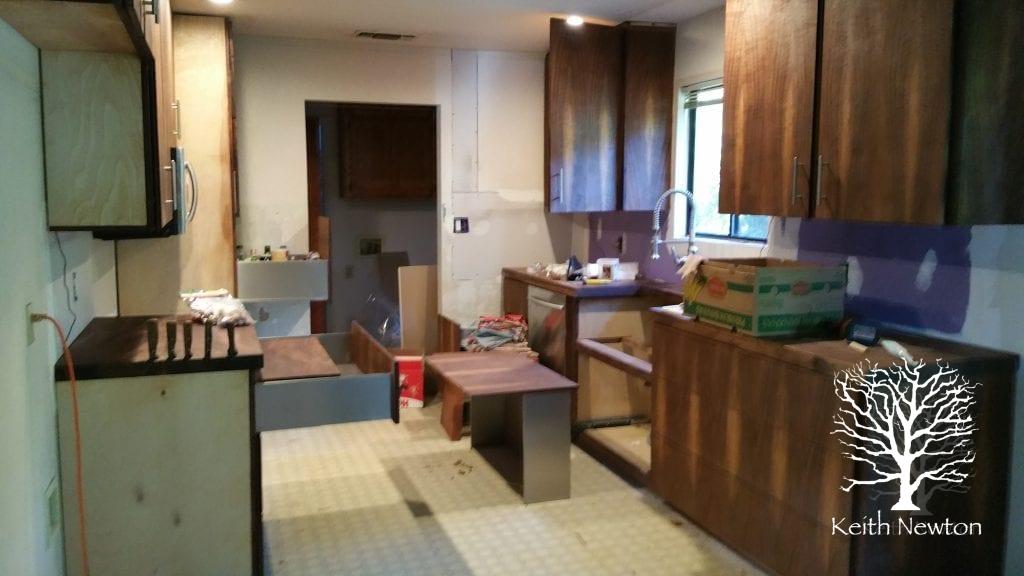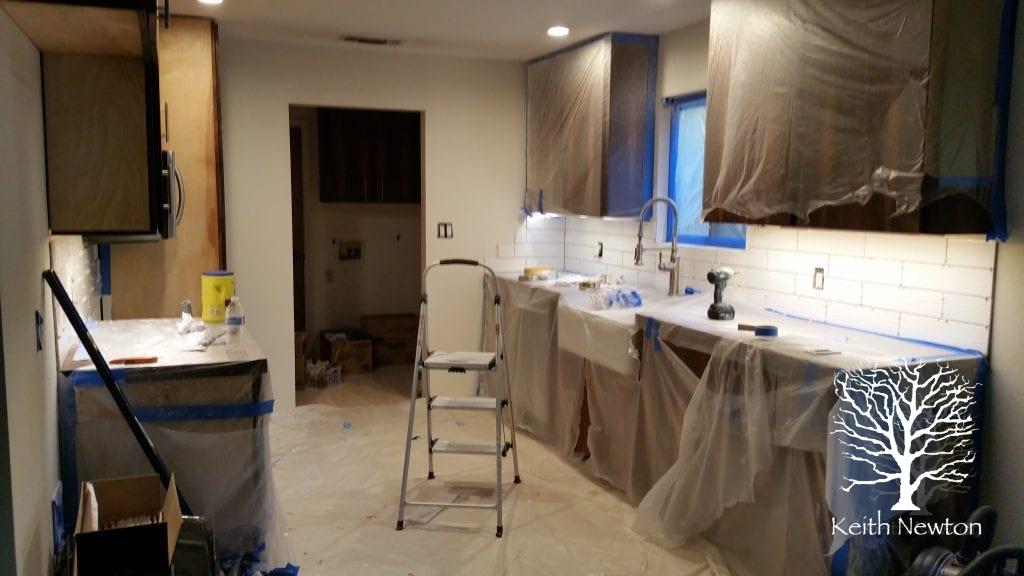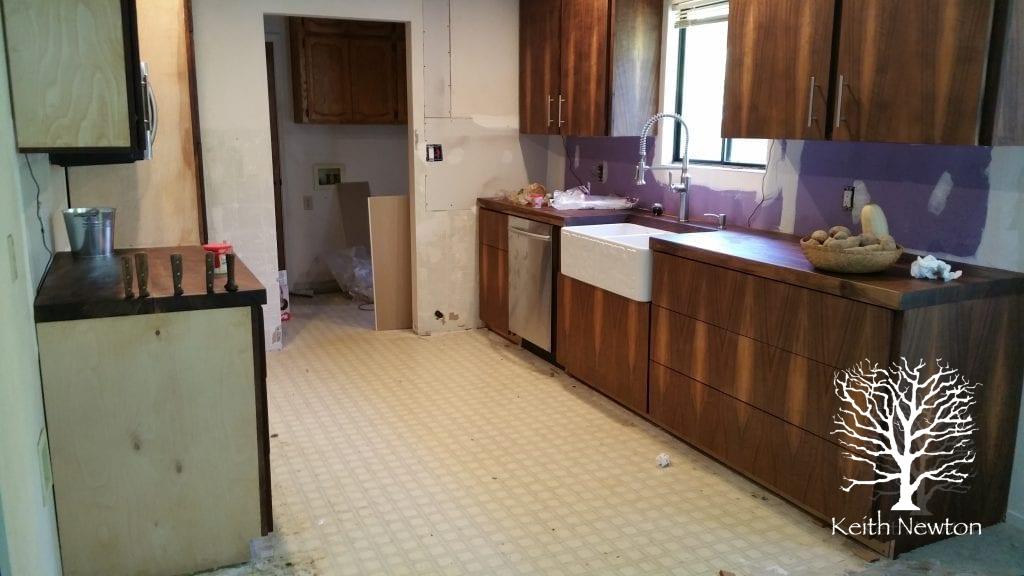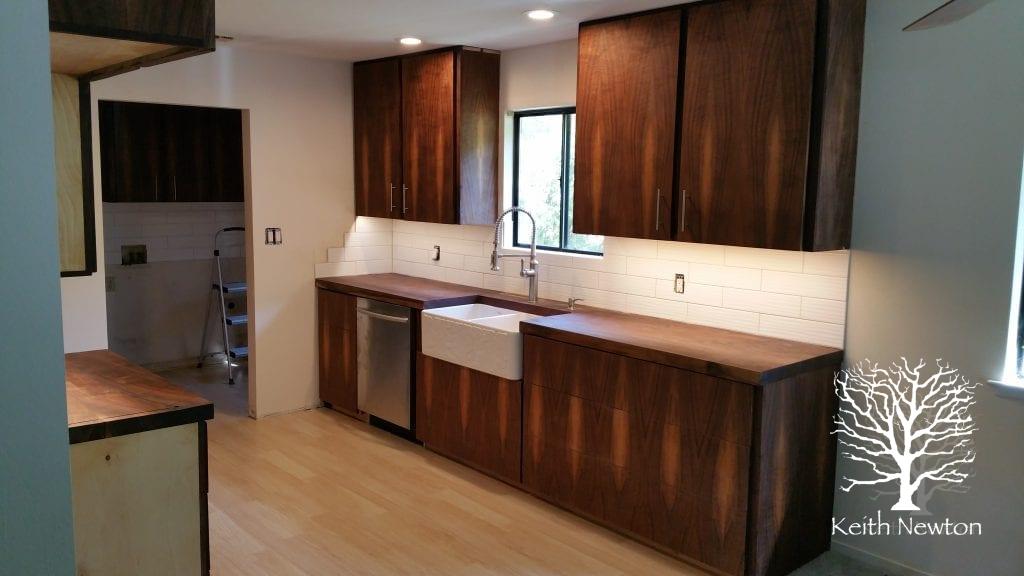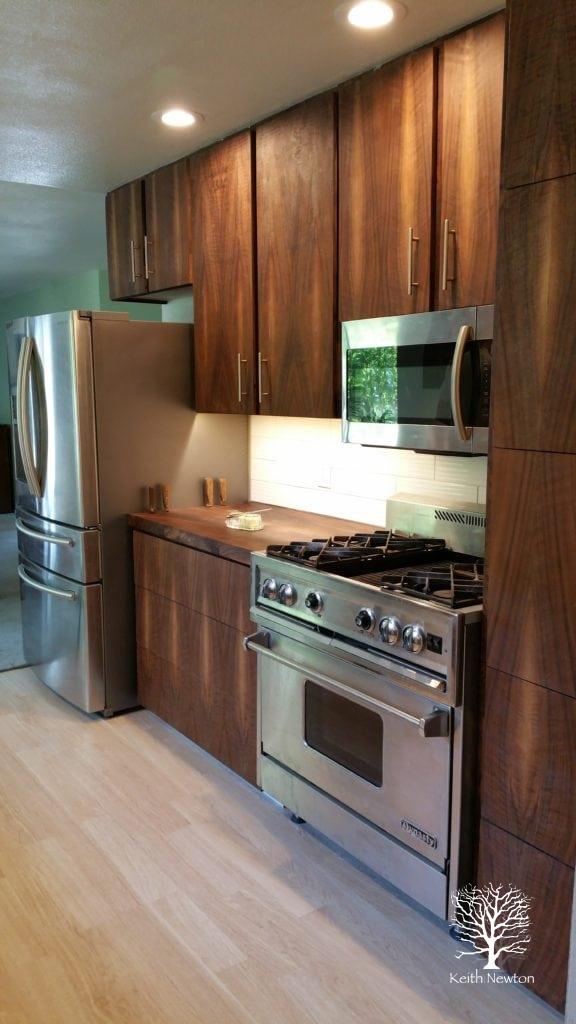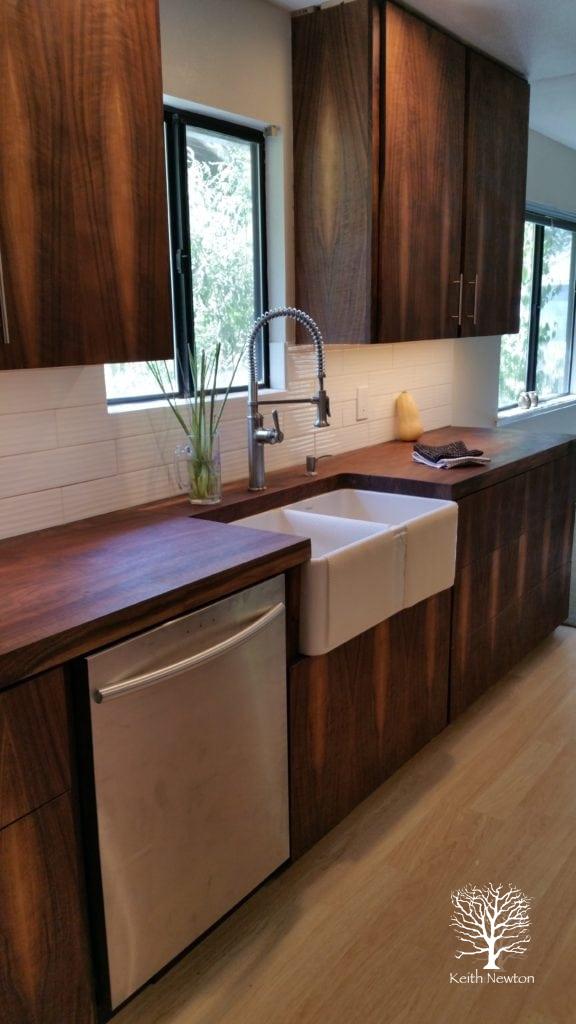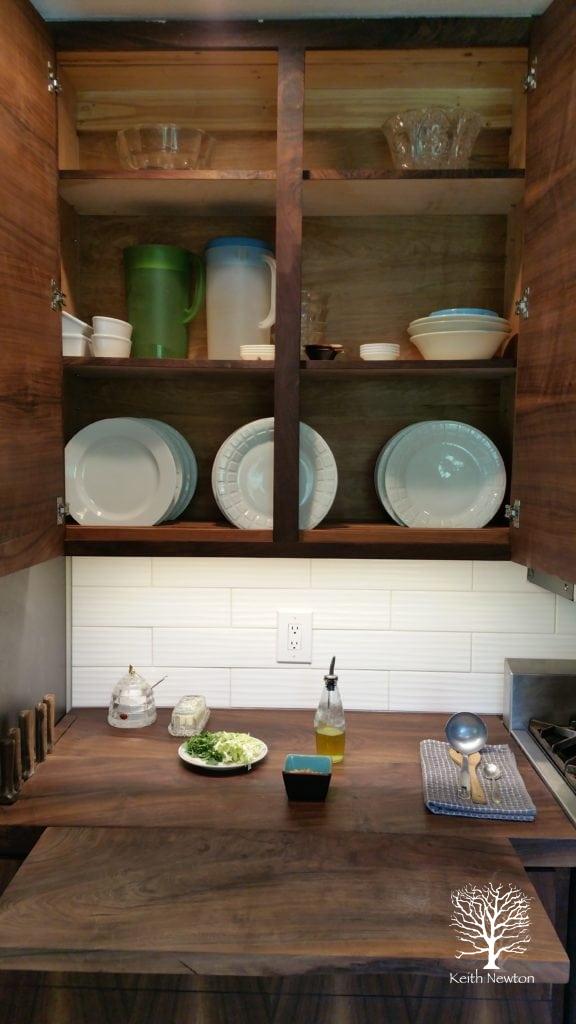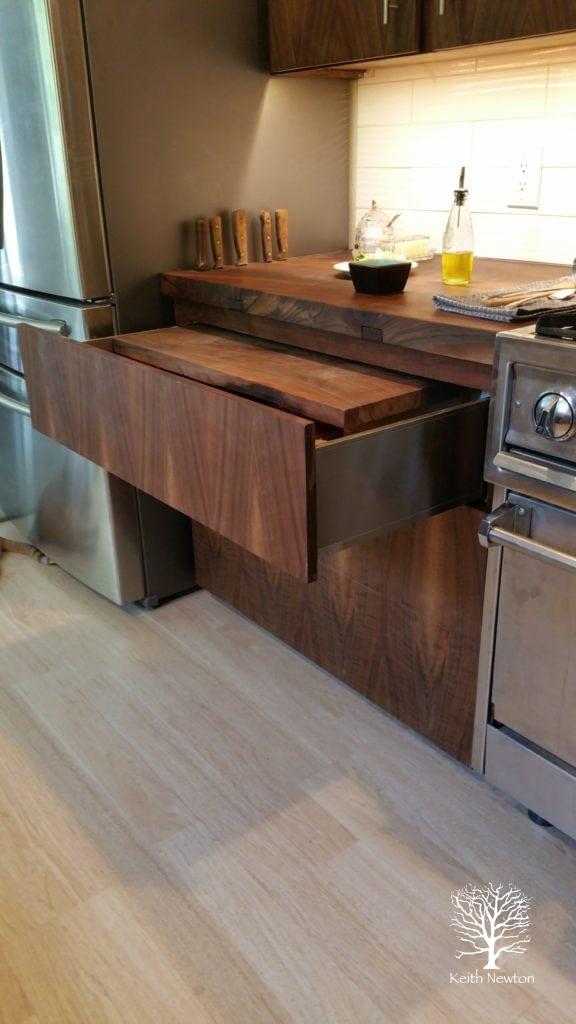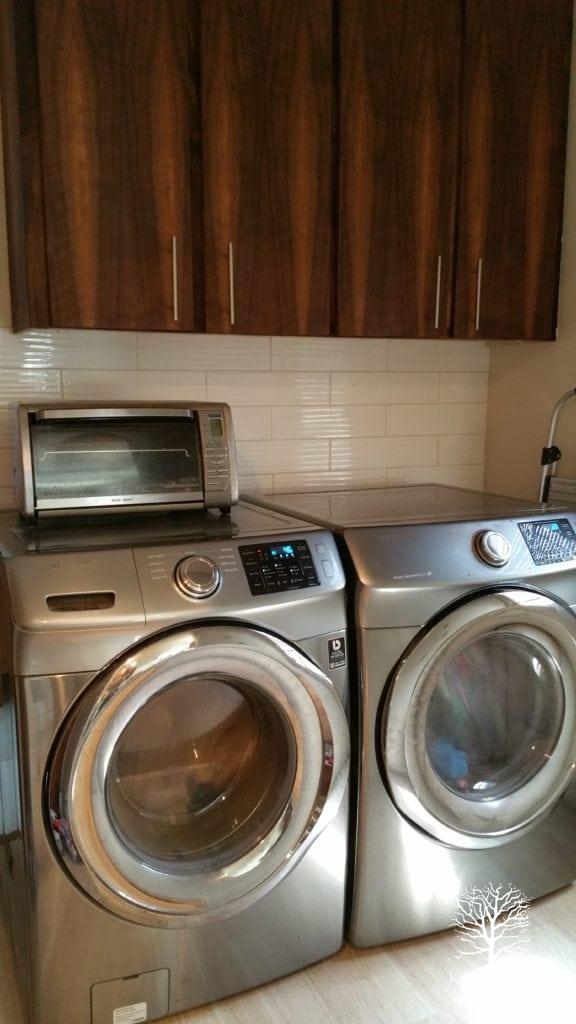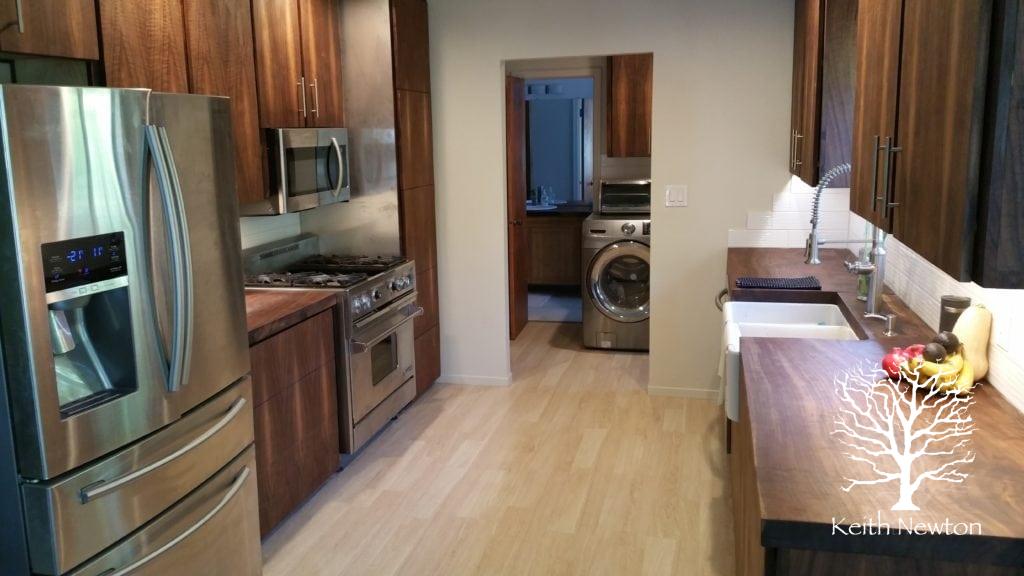 Kitchen Remodel
I remodeled my kitchen when my dishwasher broke. It was the last straw in a series of events that caused the refurbishing of my home. Last year my septic tank backed up which caused water damage to my bathroom and hallway. Once I started on the bathroom, it bloomed into the whole house. The kitchen, being the most expensive, was the last room to tackle.
My cupboards were original with small cupboards on top that made it look choppy. The original kitchen counters were the kind where you have to crawl on all fours to get into them. I had recently replaced my refrigerator, washer and dryer. I moved the fridge into the office, washer/dryer outside, and washed my clothes next door for the next 2 weeks. I had been preparing for this venture and had spent the previous 5 weeks building and veneering my cabinets. But for some reason, I find the tear out of the old cabinets extremely satisfying.
My top cabinets are all one single, flat door. It is a very clean,sleek look as apposed to the choppiness of the old cabinetry. On the bottom shelf are slats so plates may be stood up. The bottom cabinet counters all have drawers with Blum glides with electric servos. To open these drawers, all ones does is gently bump the drawer face and it pops open. To close, a gentle push shuts the drawer. This drawer system allows for greater access without crawling on the ground to access your pots and pans. I am very satisfied with the walnut counters. They are durable, beautiful and clean up fantastically. They are water resistant with 2 coats of tung oil varnish. They wipe clean with a damp cloth. If they look a little dull, a little spritz of tung oil varnish and they look as good as new. Under the cabinet lighting is very important to opening up any kitchen as well as showing off the beautiful counters. I also built in a knife slot for knife storage.
My kitchen is beautiful, functional and I couldn't be happier with the result.